How to
Add Music to a Video
+
There's no doubt that a video with right music is more entertaining. Adding music to video will not just bring more live to it but also will make whole video to be felt more connected, meaningfull and polished.
Here you will find the easiest way to solve this problem when you deal with:
Drone footage, which often lacks audio
Footage from Action cameras during you favorite activity like: skiing, surfing, biking, diving...
Or when you creating overview/highlight videos for trip, vacation, wedding or any other event.
Typically you would like to have video in sync with beat of the music. So that content will match emotion of background music keeping up with the rithm. With traditional video editors achieving the perfect synchronization between video content and the beat of the music requires significant skill, time, and effort since all that is done manually cut buy cut scene be scene.

With AidVid you can achieve this in 2 easy steps: Import your Video footage, Select Background music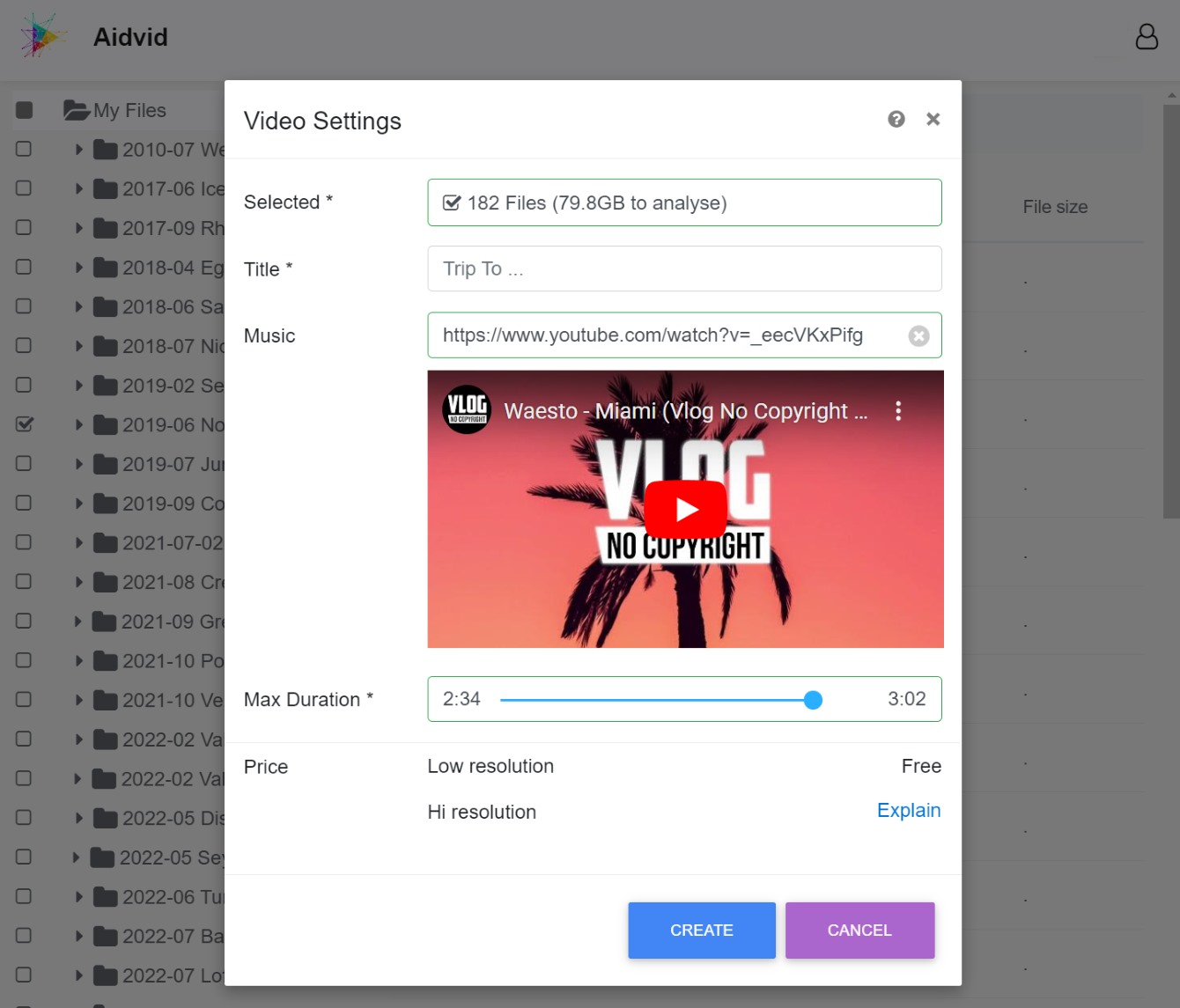 Aidvid will analyze music to understand its mood and pace and will select fitting video content syncing it in a pace that resonates with music you provide. It will put video and music together adding captions, locations, transitions, doing color correction and color grading to generate ready to view video.
Go ahead and elevate your videos with AidVid, Checkout Examples